Getting it done January
I'm ba-ack. I hope you had a great holiday season and are off to a happy start this shiny new year. My November/December flew by at lightning speed. It was like in the movies when the calendar pages flip by and I couldn't slow it down or get

ANYTHING

done. And that's hard for me- cause I love Christmas.
And now, here we are almost half way into January, and I'm vowing to myself, after a Laura-fail December, I'm getting it done (
or at least started!
).
Here's the plan(s).
1.
Finish (finally) upstairs
. So that's fill holes, paint touch ups, hang stuff. Finishing things that weren't desperately important. After the time we spent waiting for the reno to finish- I was burnt out. There's not much on the walls. The stairs weren't painted and stained. All that stuff that can wait till later- well, later is now!
2.
Laundry room
. Currently, our laundry situation kind of ....sucks. Our laundry is in our basement- but it's not a nice, pretty basement. It's a dark-ish, cement, old basement. We have to cart the MOUNTAINS of laundry down and up the stairs. It's just not ideal. We have a bathroom at the back of our house, that we don't use much anymore- besides the toilet and sink, so the plan is to make it into a powder room/laundry room. The thought of it just makes me want to dance like those chipmunks again. I'll be documenting that project on here- we're going to DIY as much of it as we can. Here's a couple of inspirations I found on
Pinterest
.
Source Brit+Co.
source Better Homes and Gardens
source Mini Manor Blog
3.
Paint kitchen cupboards
.
I posted last January about refreshing my kitchen.
I have been working away at it for the last few months but the cupboards have yet to be painted. I'll share the updates so far soon.
4.
Paint living room
. This has been on my list for awhile. It needs to get done, but we have some holes to patch and a bit of drywall work to do, so it won't get done until we drywall the laundry, but it's on the list.
5.
Office
. Organize. Organize. Organize. And that (besides laundry) is my Mount Everest at home.
I want a desk like this.
source Over the Big Moon
I have a piece very similar to this black one (in
Emily from Jones Design Co
.'s office) at home, and I want to do shelving similar to this over top. To store my "stuff"- which is currently stashed in countless places around the house.
source Jones Design Company
5.
Get back to a healthier, more energetic, fit-er me
. Since last winter, I feel like I've been in a slump. I used to work out (not anything crazy) but I really let it all slide. I started walking every morning after the kids get on the bus with a great pal, but I have to do more. I started this month by starting a
Whole 30
.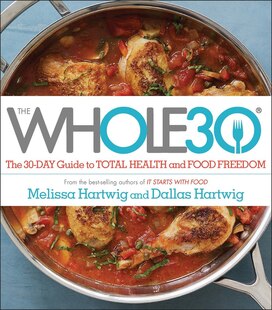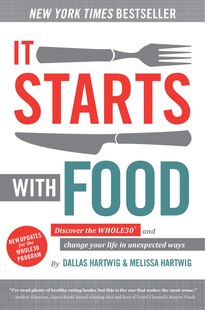 (both of these books are available at Chapters Indigo, or probably at your local library!)
It's a 30 day period where you eat no sugars, corn, grains, legumes, potatoes, alcohol and dairy. I tried this a couple years back and quit at day 15. I'm really giving it my all this time. I realized how poorly I've been eating and how much I rely on carbs - crackers, bread and how big of a sugar dragon I have to slay. I'm at day 10 and am not going too crazy yet. I'm cooking way more- and everyone is happy about that. I'll update you on my progress. I'm also going back to some workouts that I love- online. I love the 10 minute workouts from
Pop Sugar
, and pilates from
The Balanced Life
and yoga from
Do You Yoga
.
Those are my plans. Not too grand, not too small. Enough to keep me busy in January and, I'm sure, a few months more.
If you want to see the progress- follow along on
Instagram
You'll see what's going on, and see if I'm keeping up the pace!
Have a great week, and I'll catch up with you again soon.
~laura