book 'em danno
Here we go- another post about books- NOT Hawaii 5-0.
Sorry to disappoint.
Yup, I like reading. Which you might probably have guessed by
this post
and
this one
aaaaaand the fact that I work in a library.
I've handed this down to my kids - there are books EVERYWHERE in this house. Especially in their room- ALL OVER THE FLOOR. They like to read at night (they share a room remember) and I've had many an occasion where I have to de-bookify the bed when I go in and they are off in dream land.
All of us have been on a real reading jag lately- which is great considering I have been in a real reading funk for the last few months- and I just brought home 10 more books for us this afternoon.
I do try to keep track of what I have read for my work and for myself as well. I am a bit competitive, so I like keeping track and see the numbers of books read rise.
I'm weird like that
.
First, I kept a journal- I'd write down the title, author and copywrite date and maybe a little summary or what I thought, then I started a binder with printouts of cover art and synopsis from Barnes and Noble or Amazon, but now I keep track online. I use
Goodreads
.
via
It's pretty simple. You open an account, you can link it to your email address or to your Facebook account and you can track your reading. You can add friends and see what they're reading. You can get recommendations based on the books you're tracking- I track what I've read AND what I want to read. I also break it down into years, and genres- if I'm looking for something to recommend to someone, it's easier for me to find. Usually. I also take part in the Goodreads Challenge each year. You set a goal for yourself to read a number of books. Whatever YOU want.
I have yet to complete a challenge.
I used to have pretty lofty goals of 100 books in a year. That doesn't sound too bad, but if you have a few months where you don't read. It's pretty difficult.
If you decide to sign up- I don't think you'll regret it, if you have a poor memory like I do- you can find me
here
. (pssst, there's an app too)
Ok, enough about that. Let's talk books.
(If you click on the covers it will take you to Chapters Indigo's listings for the titles, just to help you out, I'm not getting paid or anything!)
*The Babysitters Club- graphic novels by Raina Telgemeier
If you'll remember when I wrote about my favorites, I waxed on about The Babysitters Club. The are now available as graphic novels.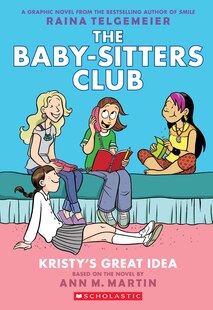 Same stories- I promise. But they appeal to another audience now. Graphic novels are a big thing - my kids love them. I like them. I don't love them. I can read one of these in an hour, the novel would take more time. But if they're reading, they're reading.
I'm actually reading them along with Max now too- I feel like Marty McFly.
*What Alice Forgot by Liane
Moriarty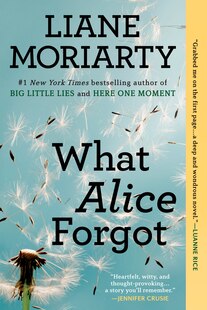 I just read this one earlier in the month. I really like Liane Moriarty- her book Big Little Lies was on my summer reading list, and I really enjoyed that one too. Alice, mother of three is 39 in the midst of a divorce and comes to at the gym after passing out and hitting her head in spin class. The problem is Alice has lost the last 10 years of her life. The last thing she remembers is being 29, happily married and pregnant with her first child. She has to rediscover her life and the people in it and see if forgetting is a blessing or a curse. It's a lighter read, but it had me hooked a few pages in and I didn't want to put it down.
*Love, Mom: Poignant, Goofy, Brilliant Messages from Home by Doree Shafrir
I laughed out loud while reading this book. Not all moms are tech savvy. They just aren't. They can't help it. I had a 20 minute messaging session with my mom one night about how to get the toilet emoji. Yes. I did. (
No worries, she's got it now
.) The texts, emails and messages collected in this book are funny and touching. And yes WHEN YOU TYPE IN ALL CAPS WE THINK YOU ARE YELLING. It's a quick read, with some laughs and who doesn't need that.
*The Emperor of Paris by C.S. Richardson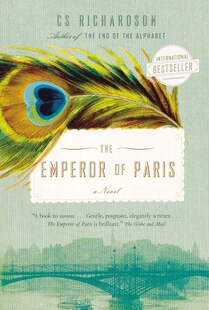 This is what I'm reading right now. Tim's aunt, who lives in B.C. and is VERY well read gives me recommendations from time to time (which I love- love her too, she's an amazing woman) and this title was her most recent one. Octavio, a baker in Notre Dame, does not know how to read, just like his father before him. The only knowledge of the world outside his bakery comes from his imagination. Isabeau works at the Louvre and tries to loose herself in the paintings she restores and the stories she reads. A chain of events and curious characters cause them to meet. The writing is beautiful. There are some books that get me with more than the story- the language, the style. It's skillfully crafted and just lovely to read.
*The Outlander by Diana Gabaldon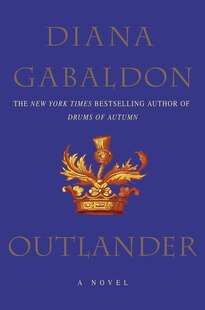 Ok, I know I'm late to the party on this one. Like years and years late. I was under the weather this past weekend and besides snoozing, I was reading this. I LOVED it. I like fantasy novels, and this has that element- time travel. It's a really cool concept- passing through time through stones of the Earth (like Stonehenge) from 1945 to the 1700's in the Scottish highlands. Claire is a strong female character thrown back to a time when women weren't. She's in the midst of battles between clans and war with the English. Yes, there's romance to it. It's no Fifty Shades, ok. But it's more than that. There's suspense and intrigue and history. The next book is on my to read list- and the tv series is on my to-watch list too!
Some of the other books on my to-read list right now are:
*The Mountain Story by Lori Lansens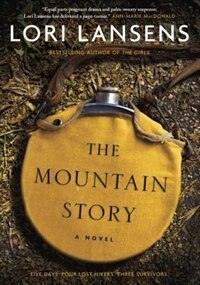 I really enjoyed The Girls and The Wife's Tale by this author. This totally intrigued me-
Four people - three of them know each other, the fourth was alone - are stranded on a mountain with no food, no water and no shelter for five days. Three make it down the mountain. And one of the survivors tells the tale....
*Three Wishes by Liane Moriarty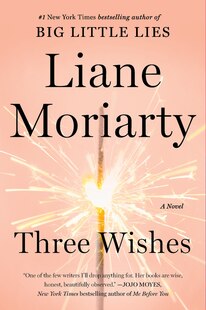 I already sang the praises of her work (btw, The Hypnotist's Love Story is really good too!) It's a family saga- sisters. I really enjoy those, so I'm looking forward to this.
And these ones for the kids (and let's be honest, for me too)
*The Star Wars graphics by Jeffrey Brown
SO. DARN. CUTE. (Plus, I'm a big Star Wars nerd)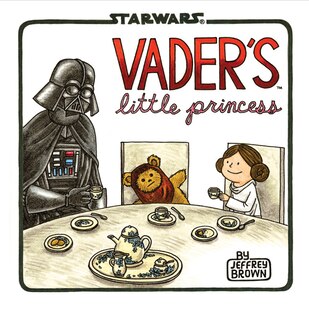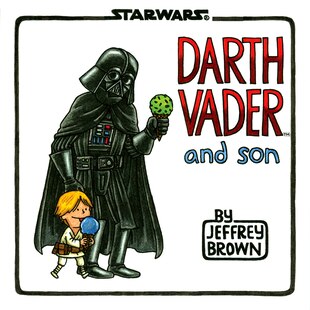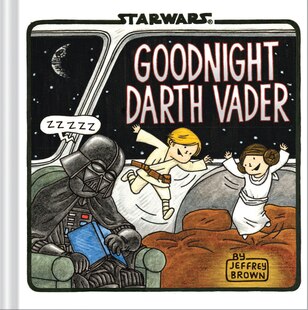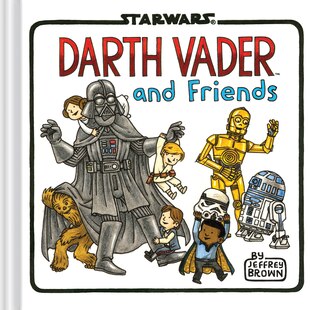 via YouTube
If you have any recommendations for me, I'd love to hear them. I'm always looking for another good read. For now, I'm going to go clean up the mess of books and work on adding another title to my books of 2016 challenge! And may the force be with you ;)
~l