my favourite things- about face
I'm back again with some of my favourite things. These are things that I have found that I love and that work for me and my family. I'm not selling, I'm just sharing- I'm a big time review reader and base a lot of purchases on those and that's just what I'm doing too.
Today I'm talking about my face. Ok, not my actual face, but the things I put on it. I am no makeup and beauty guru- not by any means. I have tried many different things over the years, from facewashes, to moisturizers to makeup- and there are some things that I love and some things that I opposite of love.
For the past two years, I've made a conscious effort to clean up my products. First by scaling down and simplifying. I may or may not have had about 25 bottles of nail polish, of which I used about 3 colours. Now I have 2, but I want one more for my choice three. I also had a boat load of makeup- and that's all scaled back now too. I also have cleaned up by choosing more green and natural products. I try to shop with more knowledge- I started by reading Ecoholic Body by Adria Vasil
and keeping track of her recommendations and then trying them out. It's a good read if greening up your products is something you're interested in (New Year's resolutions maybe?)
Onto my favourites!
Face wash(es)
I have combination skin- that, let's be honest here, is starting to mature. Dry spots, oily spots, some fine lines. Taking care of this mug has become more important to me in the past while.
I have two washes I alternate between and I love both.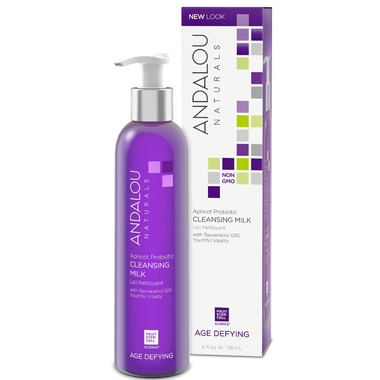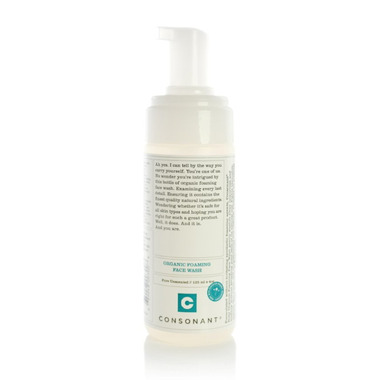 I honestly like both about the same and alternate back and forth- the Consonant one takes off my makeup like a dream. They carry the Andalou Naturals at my grocery store and I've found it at Homesense, Winners and Marshalls. The Consonant brand I've only purchased online- but they are Canadian and that's a big win for me.
Moisturizer
I've mentioned my choice of moisturizer in this post a couple years ago.
Jojoba oil- this one in particular by Log Home Body Soap
It's still what I use, only now I add a drop of Frankincense essential oil. The oil I use is from Doterra- it's not cheap, but I use it sparingly and I love it. The combination of the oils has my skin super soft but not greasy, and I swear, I SWEAR it's reduced the fine lines by my eyes and it's helped with any imperfections from blemishes and whatnot. I cannot tell you enough how much I love this stuff.
That is seriously all I use in my skincare routine. I haven't found a sunscreen I love yet, so that's why I'm not including one.
Makeup
I realize my skincare routine is pretty darn simple. My makeup routine has more to it- but it also depends on where I'm going and what I'm doing for how I wear it.
Powder
I don't wear foundation- I cannot stand the feel of it. Back when I was a teen, yes I wore it like crazy. But now, I feel like my skin doesn't breathe and all I want to do it wash my face. But I like a little bit of mattifying so I use this powder by Elate Cosmetics
It's the Veiled Elation in Mattify. Elate is another Canadian company- I like their philosophy, I love their products and their packaging is awesome- it's reusable or refillable or if it's a paper-based packing, it's made of seed paper, and you can plant it in your yard. I'm not even kidding you.
Blush
Another product from Elate....
Their Universal Creme blush in the colour Love
I actually did a makeup lesson with their products at a Green Beauty spa and it was the first time I had ever worn a cream blush. I fell in love. I just use my fingers to apply it and to blend it. I've used it as an eye colour and as a lip colour (on my daughter, I don't like lip stuff AT ALL) They also sell a highlighter in this same format, I haven't tried it, but it's on my list.
Eyeshadow
Not everyone is a big shadow wearer- I like it, but it's not an everyday item for me. It's an I'm feeling fancy item. I used to have A TON. I had an expensive palette too- if you know makeup, you know which one I'm talking about- and I didn't like it. It wasn't a green beauty product but it cost me quite a bit of green. And I had a ton of fallout (I've learned that's the term for when the makeup falls under your eye when you're applying, in case you didn't know either) and it creased and just meh. So that's not my favourite. My favourite is by ANOTHER Canadian company (!) Pure Anada.
I buy their pressed eyeshadows individually and build my own palette.
Personal Magnetic Compact
The compact has a magnetic back and the pans are metal, so you can just pop them in place when you get them. The few colours I have right now are:
Whisper- a demi matte creamy white,
Onyx- a demi matte charcoal black (great to use as a liner)
Reef- a demi matte turquoise- I like lining with this too just for a fun pop of colour
Mascara
Mascara is almost a must for me, but not quite. I have two can't do withouts (brows and blush), this is the third.
I've tried a bunch of green mascaras. Most of them have ended up under my eyes by the end of the day. I already have days with dark circles, I don't need my mascara added to that. This is the winner- I love it. It makes my lashes long but it's still soft. It doesn't clump all up on my lashes and it's not a goopy mess cleaning it off.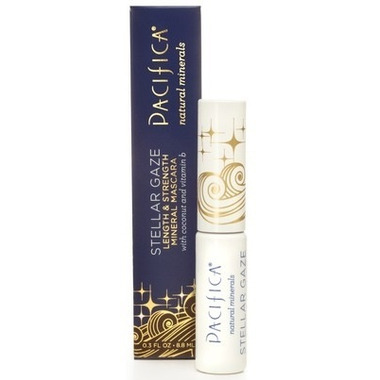 I'm also a contact lens wearer and this does not bother my eyes in the least.
Brows
This has become my can't leave the house item. I was a teen in the 90's when we used to pluck the mother loving life out of our brows. The thinner the better. And oh man, look back- it's not so good. And the best part is you pluck and pluck and eventually they don't come back. (And that's the best as in the complete opposite of best.)
I don't have super thin brows but they aren't full and lush- they're kinda sparse. Blech. I am loving this trend of a stronger brow- it just does something for your face. Now I don't mean big old drawn on black brows that look like you went nuts with a sharpie- no, just filled in nicely.
I've tried a bunch of different brow pencils and some are too reddish for me- I have very ashy brown hair and so are my brows- straight up brown does not work.
This one by Marcelle is my current favourite.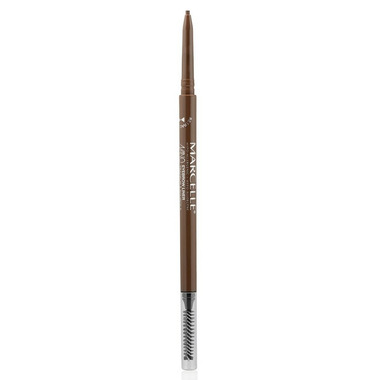 It's got a very fine tip, and the spooly is great. I like having a sharp pencil and this is just a roll up style- I hate sharpening an eye pencil just to have the end break off in the sharpener.
So that's my face. Pretty simple, isn't it?
Now this last item is a favourite and it's not a face product but it's toothpaste, so close enough
I've tried some really gross natural toothpastes. Like, "I can't wait till I'm done brushing my teeth cause this toothpaste makes me want to barf" gross. This stuff is minty and good.
Have you ever noticed how sweet regular toothpaste is? I bet you haven't. Try this and then mistakenly grab your husband's and you will find out what a mouth full of sugar it is. I cannot stand the regular ones anymore, just too sweet. I run across this at Marshall's a lot, and I always grab a tube for my stash.
Those are my favourites- not very Christmas-y but maybe some good stocking stuffer ideas or some gifts to yourself in this list. I know I wouldn't be mad if Santa brought me some more!
I buy most of these items from Well.ca I actually buy quite a bit of stuff, they have weekly sales on all different items and the shipping is free over $35. Just my little tip!
I'll be back tomorrow with my favourite Christmas cookies- oh boy, that's a list that I have to refine. So maybe go grab some of that toothpaste today!